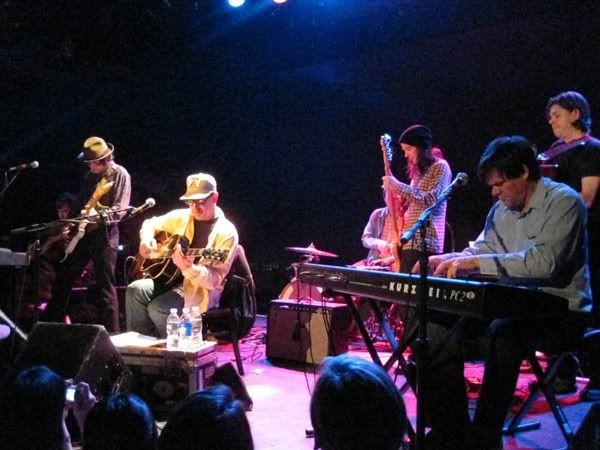 I have no idea how a band Lambchop has flown under the radar the way they have. The recently released album,
Mr. M
, is the first I've heard of the alternative country/lounge/soul band -- but they've been putting albums out since 1994, this being their 11th. Coming at the album with very little background knowledge of the band, I've really found a lot of the sounds and styles the album is playing with to feel quite refreshing.
The album dives into the styles of smooth lounge music and baroque pop, bringing a collective of string and horn players to the mix. "Gone Tomorrow" is the album's single, but "If Not I'll Just Die", the album's opener, is easily my favorite. Like most of the songs on
Mr. M
, the song is downtempo and has a lulling lounge feel -- as do frontman Kurt Wagner's casual vocal deliveries. It's the kind of song to wake up to -- easy on the ears and quietly soothing.