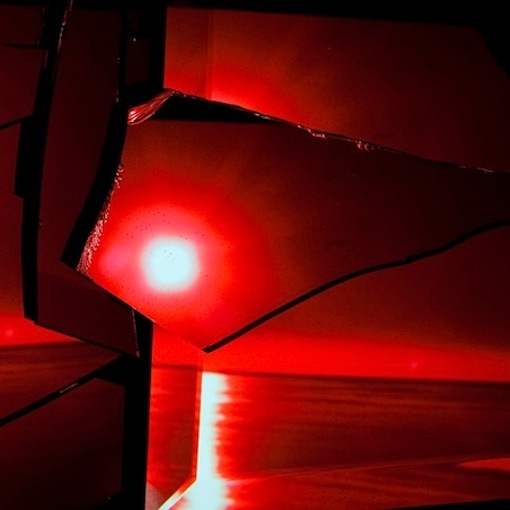 8.5
04/11/11
Interscope Records
I think its safe to assume we were all a little spoiled by TV on the Radio's 2008 release,
Dear Science
. To think that a band with an early discography as noisy and distorted as TV on the Radio's could go on to release something so instantly accessible, perfectly sequenced, and undeniably catchy was something of a strange, indie listener's guilty fantasy. While many of the songs from that album worked great as singles, Dear Science also had an amazing amount of flow and listenability as an album, easily making it both one of the best albums of the year and the best work of their career. "Family Tree", the beautiful string-led ballad from
Dear Science
, was perhaps the only track from the album that felt a bit out of place to me. The deeply personal lyricism and organic instrumentation of the track felt strange up against the punchy drum loops and aggressive lyrics of tracks like "Dancing Choose" and "Red Dress". Following up that track, their new album seems to set out to create a much more personal and emotional album that might have provided a better space for a song like "Family Tree".
After considering the actual sounds that make up this album, you'll notice that
Nine Types of Light
doesn't deviate much from the sonic groundwork of
Dear Science
. This, of course, is not a bad thing at all in my books. You'll still find the Prince-esque falsetto choruses in songs likes "Keep Your Heart" and "You". You'll still find killer bass lines in "Will Do" and the fanfare horn blasts in songs like "New Cannonball Blues". Furthermore, frontman Tunde Adebimpe sounds as good as ever, continuing to have his uncanny knack for writing melodies that are as catchy as they are inventive.
Even so,
Nine Types of Light
is indeed a different kind of album as a whole. Opening with three slower tempo songs, the guys seem to be less concerned with convincing everyone that they are energetic and creative and more concerned with representing themselves in an honest way. In fact, a large part of the album deals with the topic of relationships and love, something somewhat new for the band. Because of that,
Nine Types of Light
feels like a much more introverted album, both musically and lyrically. Songs like "You" and "Will Do" are written like love notes from the perspective of direct experiences and emotions. Whereas
Dear Science
felt a bit heady in its critiques of society and culture,
Nine Types of Light
turns inward and examines the self. Naturally, this makes the album feel a bit less "important" and intentional at times. As I mentioned before, as the album pushes on to its end it actually finds itself returning to more extroverted themes in songs like "Repetition" and "Caffeinated Consciousness". Unfortunately, to me this is where the album loses a little steam as well.
Because the album is in someways divided into two with most of the slower songs packed to the front and most of the upbeat songs packed toward the end,
Nine Types of Light
definitely does feels a bit uneven to me. This 'flow' problem is what a lot of critics have been calling Nine Types of Light's primary flaw and I think do now understand what they mean by this after taking a lot of listens. I would much have preferred for the album to have stayed closer the conceptual and musical themes of the first half of the album. After the heartfelt words of "Will Do" are sung, "New Cannonball Blues" feels almost like the startling beginning of a new album.
At the same time, I don't want to act like the album's lack of focus and strange organization has kept me from thoroughly enjoying the songs here. As TV on the Radio pushes forward into mainstream success,
Nine Types of Light
has plenty of hits on it to satisfy the masses. Even if am not necessarily really feeling the way they chose to lay out the album,
Nine Types of Light
still manages to take all the accessibility and sonic fidelity of
Dear Science
and use them to create another great set of songs with that distinctive afro-funk touch that we all know and love.
TV on the Radio - Will Do