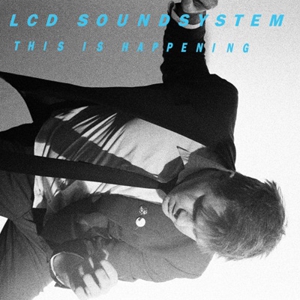 James Murphy is somewhat an odd indie music hero. After breaking into the hipster world with their debunking of "hip" in "Losing My Edge", LCD Soundsystem's tongue-in-cheek, beyond-cool image has somehow allowed it to be appropriate for a middle-aged man to be singing in a screechy falsetto or shouting about drunk girls. Adding another level of curiosity to the music, Murphy is constantly claiming that people take their music too seriously in interviews as if he really is just an old dude wanting to make fun dance music for kids. And that is certainly a way to interpret the music of Murphy. But then you'll get to a song that has the emotional weight of a lifetime of regret and doubt like "Can Change" and "All I Want". And although this is indeed Murphy at his most intimate and personal album yet, he never forfeits his artistic ambitions for the cause of sentimentality. The forty-year old producer/singer has a strange affinity for punk and disco that is unlike other nostalgia-driven bands in that he is actually old enough to have lived through both of those eras. Because of that, Murphy's brand of electronics is a bit more raw then the typical techno/disco band and his gut instinct a bit more confident.
If you've heard previous LCD Soundsystem releases, you'll know that he isn't afraid to prolong track over 7 or 8 minutes, infamously stating, "I like things that do one thing and do it well." In
This is Happening
, most of the tracks last over 7 minutes, recreating the manipulation of desire and release like a tried and true disco track. No song does it better than "One Touch", funk-disco masterpiece about satisfaction and desire that begins with a slowly chromatically rising synth bleep that never quite resolves. In fact, the hyped up single, "Drunk Girls", is a bit of a misnomer in the context of the album, but also acts as a great balancing song that delivers some of Murphy's best double meaning lyrics in the form of a The Velvet Underground-inspired song. Fortunately, this time around Murphy's focus seems to be on writing some of his catchiest and melody-driven music yet. Even the typical funky fare of "Pow Pow" eventually arrives at a soaring melody. Its hard to know whether or not there is a track here will be as musically and culturally significant as "All My Friends" from the
Sound of Silver
album, but its safe to say that if this truly is Murphy's last LCD Soundsystem album it would be a perfectly suitable album to bow out on.
And here, what might be my favorite music video of the year, the Spike Jonze's directed, "Drunk Girls":